Is It Worth Paying Fees to Deposit Using Boku?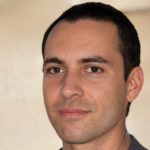 Boku is an incredibly popular way to deposit at online casinos, but there's no getting away from one thing: the charges are pretty high. In fact, you'll usually be charged 15% of your transaction amount when you deposit in this way, meaning that those depositing the maximum of £30 will end up paying £4.50 in fees. This is charged by the casino, not Boku, in order to cover their own costs. Despite the high costs, we think that using Boku is still well worth it though, and we're going to tell you exactly why when you read through this page…
Huge Convenience
Convenience is one of the main things you're paying for when you use Boku. Those using a card to deposit at a mobile casino have to juggle card and phone while trying to read the digits and input them correctly into their keypad. E-wallet users have to remember usernames and passwords. Boku users don't need to do any of this though – all they need is their mobile phone in their hand and they'll be able to deposit easily.
Massive Security
Security is another huge reason why so many people now choose to use pay by phone casinos. There are many people who simply refuse to input their card details online, even at sites we declare completely safe and secure. For these people, Boku represents the perfect chance to deposit without giving away their banking details. What's more, Boku promise that they won't share your personal details with anyone else, meaning that the details you do reveal to them – mainly your phone number – stay completely private.
Market Leading Service
Another reason why Boku is so popular with casino fans is the fact that it's a market leading service. Payforit offers a similar way to pay, however Boku is by far the larger of the two companies, and it's found at loads of online casino sites. The fact that Boku has become so popular means that people automatically trust the service. And why wouldn't they? After all, you won't find many complaints at all about Boku when you take a look online.
Quick Transactions
Next up is the fact that transactions using this payment method are exceptionally fast. We don't just mean that the money is sent over immediately after confirming the transaction though – we also mean that the process of entering your number and replying to a text should only take 30 seconds at the most. This means that there's no waiting around and you can start playing your favourite online casino games straightaway. The only time the deposit could take longer is when you don't have any network reception – something needed in order to receive the vital text message from the company.
Find a Great Boku Online Casino Site Today
Now you've read through this page, you should realise that there are loads of reasons to use Boku, despite the charges levied by most online casino sites. Now all you need to do is find a great place to play using this depositing option – something you can do by reading through our many comprehensive casino reviews. Once you've chosen the site for you, you'll only be a few minutes away from playing some of the best online casino games around!
Author