How Do I Open a PayPal Account?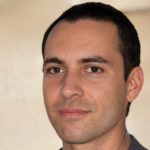 PayPal has quickly grown into the go-to payment method for most internet users, and not only for eBay. Since its inception in 1998, people transact with PayPal for just about anything. At this point, almost anyone you know has sent or received money through the e-wallet.
While the popularity of PayPal has grown in leaps and bounds over the years, some gambling sites have been adamant in adopting the e-wallet. Most e-commerce sites accept PayPal for payments, but some casinos generally prefer banking methods. But this shouldn't worry you though, there are some genuine casino sites that we'll be reviewing on this site.
Let's say you're eager to wager on a slot game in a new Paypal casino. After registering in the casino, you'll be prompted to chose a payment method. Cryptocurrencies can be a bit confusing for some players while banking transfer may consume a lot of time.
Your best alternative would be PayPal. Not only is it fast and reliable, but it's also easy to transact with. You only require an email address and you can connect your account to your credit card within minutes. You can then deposit cash to wager on by transferring funds from your card to your new PayPal account and you're ready to roll.
That said, how do you create a PayPal account?
How to set up a PayPal account
PayPal offers a variety of account types. Firstly, there's the personal account. This account can be suitable if you're only planning to buy or sell goods on your own. Secondly, if you're looking to transact as a business, then the Premier account is good for you. The third account, a Student account, is for students who are requesting cash from their parents to buy school products and supplies. It's possible to own a Personal and Business account. Also, you can change your account from Personal to Premium at any time.
We'll focus on Personal accounts in this article.
Creating a personal account isn't difficult, but does have a few steps.
Step 1: Choosing an account type and entering your details
Visit the PayPal "Create an account" page. You'll get options for the type of account you want to create. Choose a personal account. Key in all your personal information, and ensure all the details are correct, otherwise, you'll have to repeat the process. Ensure all your names are as they are in your identity card and then proceed to create an email address.
The internet is ridden with hackers. For maximum safety of your account, choose a password that you don't use anywhere else. The more random it is, the better. Make this a practice for not only your financial accounts but also for all your social media profiles.
Step 2: Linking PayPal to your bank account
Once you're done setting up the account, PayPal will ask you to connect your account to a financial card. Follow the "Get Started" link. You'll see a short form that you're supposed to fill with your bank details. You're at liberty to choose either a bank account, debit card or credit card. There's no limit to how many cards you can link with – choose as many as you want. You'll need a billing address, a specific card's expiry date, card number, and CSC number.
After completing the requirements, you'll get an email for confirmation. Reply to this email and you're done.
Transaction Fees
Transacting with PayPal has many advantages. One disadvantage though is the transaction costs. You should know that you'll be charged some fees when you're receiving or withdrawing cash. Normally, there's a fixed amount to pay, plus an extra fee percentage of the money you're withdrawing. These fees may take a good chunk of the money you've won, and that's why some gamblers prefer other, less-costly methods.
Now it's your choice to make. Do you prefer convenience and reliability over these fees? Or you're happier with other forms of payment.
Author